After having opened registration form since April, Lead The Change has received over 1000 applicants from Vietnamese youth throughout Vietnam as well as overseas students.
Lead The Change held interview and evaluation session with over 200 young people having completed well application form. Finally, Lead The Change has recruited well-fitting young leaders for Lead The Change 2019 Exchange Trip in Thailand on August 13th – 18th , 2019.
Let's find out Batch of Young leaders of Lead The Change 2019 Exchange Trip in Thailand.
HO NGUYEN VY ANH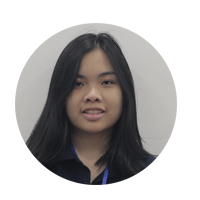 She is a talent girl who is confident to communicate in English. She is a Marvel Hardcore fan. She has travelled overseas for a couple of times and is considering studying abroad; specifically she is interested in the US, Australia, New Zealand and Singapore.
She is pretty out-going and is looking forward to meeting with all of other young leaders in Lead The Change 2019 Exchange Trip in Thailand.
HUYNH LE THANH THAO – ANNA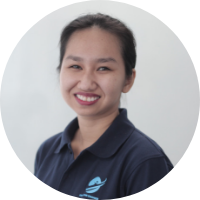 Anna now is 23 years old and is a Teacher and Expatriate coordinator at International INschool. Anna has been a member of INschool for 7 months and in charge of providing education and managing expat benefits and setting proper expectations for expats in her company.
She can speak Chinese and English. Anna has participated in a lot of performances since being in Junior high school which approached her hobbies and physical health. She was a volunteer for a Welcome event for Singaporean students at Ton
Duc Thang university. In the internship in Taiwan, Anna participated in a Performance in Chiayi city as a member of Nanhua University's jazz dance club and a Multicultural public service organized by Nanhua University.

Anna decided to join Lead the change exchange Thai trip due to her learning targets: Develop leadership and management, planning and research skills, teamwork and interpersonal skills, and resilience throughout projects, team- building activities and internships. Anna knows it is a chance to meet people, gain experience of other cultures and working styles, and build cultural awareness and international networks through projects.
LE THI NGOC TRAM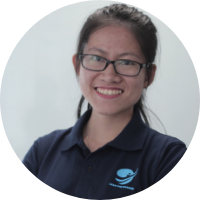 She's friendly, optimistic and enthusiasm. So she's good at communicating, making friend well. When something wrong happen, she will think positive, find solution and try overcome it.
About her experiences, she joins many activities and organizations. There are two organization that she impressive most are IZI English community in Can Tho and YUP English club (YEC).
Joining Lead The Change Exchange Trip in ThaiLand, she wanna discovery Cross-Cultural Communication environment to learn
practical knowledge and experience from Thailand. She hopes she's inspired by international experts and advisors who are working in national corporations along with dynamic and enthusiastic young people to spread good values. Since then she will bring values and develop ideas for YEC clubs where she's co-founded.
LE THI THU HUYEN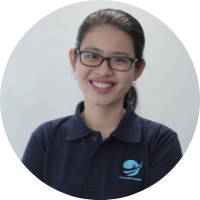 Now, she's a senior student in Can Tho University. Her major is Tourism and Hospitality Management. The most special thing about her self is personality. She shared she' a type of person who is both inward and outward. She's an active and enthusiastic person who likes to participate in many social activities. Besides that, she's a good listener, patient and calm girl when solving the problem at work.

She wanna attend the training program is to learn about Thai culture, cuisine and places. In addition, she hopes to learn useful skills and knowledge to open her club and from there, she can spread the message of courage to fight for her dream and dare to overcome her own safety zone.
NGUYEN LY THANH TUYEN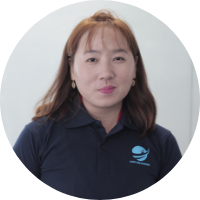 Her job's English teacher at high school and often work with children. Discovering a child and understanding their hopes, dreams are the things that she like to do in her life. She shared every kid is a white and pure, so aldults need to draw these papers wonderful poems to help them to discover world around with their best spirit and true feelings.

NGUYEN LY YEN NHI – ANNIE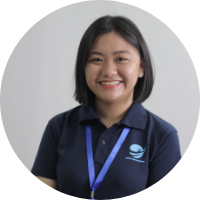 An energetic, open-minded and proactive individual are 3 key words that she desires about her. She is deeply concerned about community service and seeking opportunities of youth exchange programs to challenge and contribute herself.
Yen Nhi possesses an invaluable wealth of experience working as an event organizer and a Vietnamese coach in such educational programms exclusively designed for underprivileged children as Coach For College, Green Captain, Spring Voluntary Campaign, Moment Freezes, etc while being an outstanding youth pioneer in exchange programes taking place in ASEAN.
Upon joining Lead The Change Exchange Trip in Thailand 2019, Yen Nhi is looking forward to enriching her knowledge, expanding her network and broaden her horizons.
NGUYEN MINH NGOC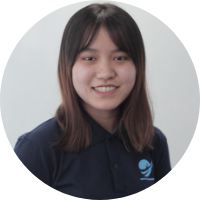 Ngoc's 20 years old. Currently, she's studying International Business at FPT University. About her unique points, she's an adaptable person who can adapt to all changes effortlessly and can effectively work under high pressure, besides she's also a good listener which helps her easier when working in group.
She has many interesting experiences very meaningful and wonderful. One of these activities is organize a series of charitable activities for Orphan children at her University and participate in volunteer activities on wildlife protection. Furthermore, she was also participated in the running program of SaiGon Children's Charity to raise money for children with heart disease.
Becoming a part of Lead the Change Exchange Trip in Thailand, she expects she could get to know more new friends inside and outside this country. Moreover, she wish she could learn more experiences from accompanying people, discover new and interesting things. More importantly, she would have more beautiful memories of her youthful time in Thailand.

NGUYEN NGUYEN PHUONG – CANDY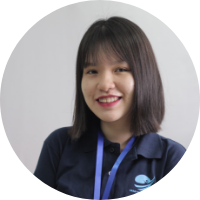 Phuong's 17 years old and she's attending in the American college in Washington States. In Vietnam, she's living with her family in Vung Tau city.
She's an extrovert but sometimes introvert, and she's kinda hard to be predicted. Her life style's freestyle, she loves everything look unique and not everyone likes. In this summer vacation in Vietnam, she have been a teaching assistant for a month in the English Coffee Club for both the kids and the adults. Her partner is another volunteer from Portugal and they have more opportunities to understand each other's languages and cultures.
Through this program, she hopes that she can learn more from the experts, from her friends as well as use her knowledge and experience to create the useful projects!

NGUYEN THI KIM PHUNG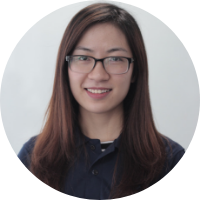 Unique points about herself: Flexibility, Positive thinking, Concentration. She likes to dance, especially Kpop dance cover.
About her activities, she joins NUX Volunteer, be participant in the design thinking courses organized by Schoolab & AUF, be participant in the workshops to develop the self skill and be member of France Alumni Vietnam.
Expectations of the training program, she wanna take more knowledge regarding the complex problem-solving skill, deal with agile transformation. After this exchange trip can be able to inspire her colleagues, her team members about creativity mindset. Not only create an impact on the social, the community, but also create more opportunities in VN regarding sustainable development, or maybe extend CSR in business.
NGUYEN THI TRANG ANH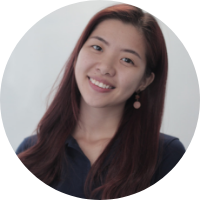 Trang Anh assumes herself as a cautious, rational person with an open mind and inner ambition while other people talk about her as a cheerful, enthusiastic and easy going person. During her University, she was also co-operated with her friend to open a small plant shop and a coffee shop named Zentopia.
Joining Lead The Change 2019 Exchange Trip in Singapore, she wishes she could just absorb knowledge, expand relationships, discover her true self and unlock her inner ability with new experiences.

PHAN THI NHUNG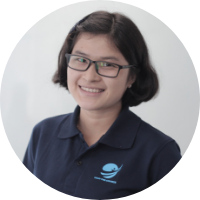 Everyone often calls her by Nancy, She's 19 years old. At present, she's studying at University of Social Sciences and Humanities. She's an out-going kind of person who is really into doing things that impact on society.
Joining this Lead The Change trip, she expect to gain more interesting experiences, widen her relationships and have chances to share her stories.

PHUNG HAO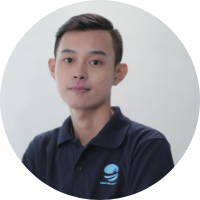 He's an Arts and Culture reporter at Thanh Nien, one of the most reputed newspapers in Vietnam. With 5 years of work experience in Journalism, he focuses on the social media area and seek many amazing stories from young talent around Vietnam. Recently, he's interested in street style photography as well as started working as a videographer.
Joining to Lead The Change 2019 Exchange Trip in Thailand is a great opportunity for developing and identifying himself. Through this trip, hope his global dream is gonna closer.

TRAN PHUC HIEN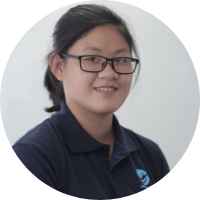 Phuc Hien was participant in Lead The Change Exchange Trip in Singapore last year, too.
In her opinion, nothing is permanent. Things that seem to be a theory now would be edited in the future. For that reason, it is necessary to learn one thing in various ways. Next, she is proud of being able to adapt to a variety of environment in a bit short time. It is proved by social activities she took part in lately. She joined in several organizations with an aim of helping poor children in remote areas. The most remarkable one is D.O.P – Dreams Of the Poor. At this sumer, she has been living in Đắk Nông for about 3 weeks for a purpose of teaching, which follows Steiner education and motivating children to continue their study in a month. Joining in DOP, she has been broadening her experience in many aspects from instructing to tutoring.
She's interested in being able to meet and approach new friends' culture in the coming trip and she believes that there will be a second extraordinary journey in my 2019.
VU THI KIM HUONG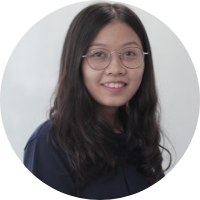 Huong's a fresh graduate at HUFLIT. If she has 3 points to describe herself, it will be easygoing, hardworking and listener. This is because that she would like to be a successful woman in the future.
She had a lot of chances to voluntary support to some sport and music events in Ho Chi Minh city. It helps her to expand her relationship with many friends in around the universities in Ho Chi Minh and some staff in the event firms. Actually, her soft skills have also improved through communicating and dealing with volunteers.

In Lead The Exchange Trip 2019,she expects to have a good and strong connection with young leaders in Vietnam, Thai Lan, and Cambodia. Developing her mindset is also her achievement goal on the trip. And the last thing is to experience traveling with new friends in Thai Lan.
DOI THI SUONG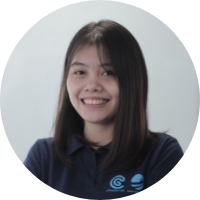 Suong's senior at University of Economics Ho Chi Minh City, her major is Marketing. She was paticipant of Lead The Change Exchange Trip in Singapore last year, so she's gald to join Lead The Change Exchange Trip in Thailand.
About her experiences, she's working for a non-profit 16 months as Marketing Executive. With this job, she learns how to manage time, how to break out her comfort zone, meet a lot of people who insprie young and successfull.
Joining this trip, she hopes she gets more new experience, explores culture's Thailand, makes new friends and connects with experts, advisors of program.
KANISARA NGAMSUNTISUK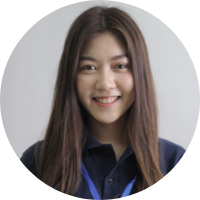 English name of Kanisara Ngamsuntisuk is Fah. She's studying Integrated Tourism Management in international programme at Kasetsart University. She's good at interacting with any kind of people and can get along well with others.

She has trained with the Four Points by Sheraton Bangkok in rotating positions in Front Office Department (GSA), Food and Beverage Department (Waiter and Food runner), and Housekeeping Department (Room Attendant and Room Attendant Supervisor).

Her expectations of this program are getting the knowledge from this program that she can use in the future career. This program is the international program, so she expected that this can improve her communication skills.
PEERA PIMBANG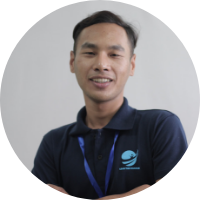 He's called Peter. He's studying Integrated Tourism Management in international programme at Kasetsart University. His unique points are determined, productive, resourceful, energetic, passionate, and considerate.
1st July – 29th July 2019 Exchange Programme: certificate of Polish Language and Culture Course Exchange Scholarship granted by the Embassy of Poland, Bangkok at The John Paul II Catholic University of Lublin, Lublin, Poland
4th February – 30th April 2019 Internship Programme: an internship in rotating positions in Front Office Department (GSA), Food and Beverage Department (Waiter and Food runner), and Housekeeping Department (Room Attendant and Room Attendant Supervisor) Four Points by Sheraton (Sukhumvit 15), Bangkok, Thailand
8th August – 5th December 2018Training Programme: certificate of AMADEUS Basic Reservation Training Course, Thai-Amadeus Southeast Asia
20th August– 10th September 2018 Training Programme: certificate of Proficiency of Cabin Foundation Training Course, Thai Airways, Thai Flight Training Center, Bangkok, Thailand
20th May – 15th August 2018 Internship Programme: positions of room attendant supervisor and room attendant, La Quinta Inn Denver International Airport, Denver, Colorado, USA. He's going to be soon a graduate with an outstanding appearance, practical experiences and essential skills in the tourism industry, the aviation industry and international hotels who possess the determined purposes for participating Lead The Change Exchange Programme in order to gain a wide range of knowledge and experiences for adapting them in his future career and applying them in studying master degree. Furthermore, He's convinced that the best teacher is the hands-on experience in real situations within the cultural diversities of different people from different backgrounds. For being on top of the competitive world, He has to possess various experiences from different positions as possibly much as he can.
PANWIPAH KATHLEENLANCE DASOM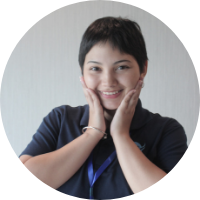 You can call her by 'Kay or Dasom because her real name's too long. She's a 4th year studying International Business at the University of Dhurakij Pundit, College of Innovative Business and Accountancy.
She's a very talkative friendly, and organized person but when it comes to work and University activities she take things very seriously. Outside of school she enjoy reading research related to health benefits of fruit, herbs and vegetables and baking healthy goods for family and friends. In addition to the above, she loves playing all types of sports (despite being unathletic.) She would like to learn and gain more experiences from others around her envolving the environment to put into use for her future career when she graduates to make the earth's environment more sustainable.
About her experiences with leadership camps such as PIM's7th leadership camp, CIBA'sleadership camp andmny other bootcamps. She's also on her 2nd year of being the president of her major. She had experiences organising performances for the Moon and Star Beauty Contest for three years, ViSaSa activities for two years and CIBA's Byenior performances for three years.
Her expectations for this training program is to learn and experience more about how to be a great leader and gain more experience from everything this program has to offer.

KANOK-ORN KARNJANAPRAPAS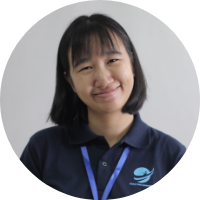 About her experience, she went to MICE Youth Challenge 2018, it was a competition events about MICE industry that each student came to present about interesting project. In event had many famous people that she never knew before. It was a good opportunity for her which knew and saw another society. She have learned many things since she prepared about project with her team.

Expectations of the training program, she hopes she can get new ideas about many things that she haven't heard before. She can use this knowledge to adjust or integrate when she study in university and her work too.
SEILA HOUT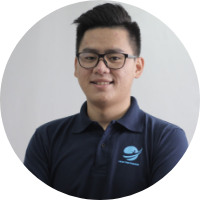 He's one of the Cambodian students who are studying in Dhurakij Pundit University at the College of Innovative Business and accounatntcy, International Program.
Currently, he's studying in year 4 majoring in International Business and Administration. He's an easy going person, willing to learn and experience new thing especially new culture and really into sport activities such as football.
ENG LEEMENG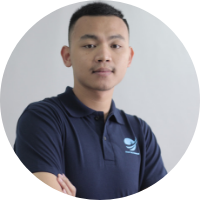 Eng Leeemeng (Lee) 's a 4th year international business student at Dhurakij Pundit University. He's passionate about business related topics and looking forward to grab any chance and opportunity to sharpen his knowledge in business field.

TANG TICHLIM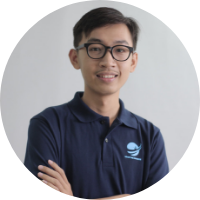 He's an individual who is craving for opportunities to involve in social activities for self-improvement, a person who love to offer help to in-need people to increase the quality of life, and a person who is not so fond in traveling but love to read traveling blogs and stories as one of the personal hobbies.
TE HYUMINEA
Her name is Minea. You can call her Min for short. Honestly, she enjoy being alone because she finds it peaceful but she's a people-person simultaneously. She love meeting new people from different countries and culture to exchange cultural knowledge and lifestyles. Furthermore, she enjoy traveling, watching or reading motivational articles and video clips on the internet.
SOCHHORLYDA KHIM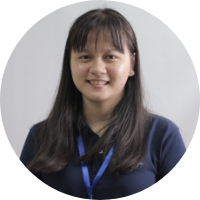 Her name is Sochhorlyda Khim, she's studying in Dhurakij Pundit University at the College of Innovative Business and accounatntcy, International Program.
LAO SOKLY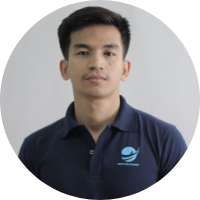 He's Lee who is self-motivate, hard commitment, seeking challenging opportunities and striving to be the best version of himself. Open up to diversity of culture, willing to learn from other and accepted the flaws. Intriguing in world news and business research. Hobbies are sports, traveling and movies.
LIM HAKLONG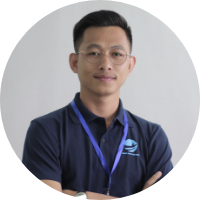 His name is Haklong Lim but people call him Long for short. He's 24 years old and Currently he's studying International Business Administration at Dhurakij Pundit University as a Fourth-Year student. He likes to read news which are related to business news or economic news, and sometimes he hangs out with friends. He's also a person who loves to travel, especially with his family.
HEANG SEAVMEY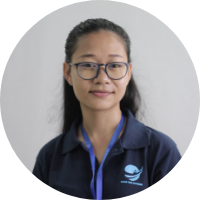 Her name is Seavmey Heang. In short just call her MEY. She's able to work as a team very well. She's easy going, loyal, flexible and paying attention to everything. In addition, she could be a leader or a follower also able to help and work as a team during Lead the Change Exchnage Program.
MOY BUNNEAM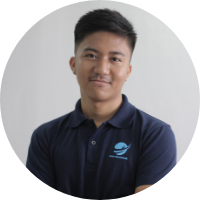 He's Logan. He's a junior in Dhurakij Pundit University. He've always been fascinated in photography and videography. They are the greatest way to tell stories and expressing ideas to the public. More than that, he also likes traveling as it allows him to experience new things and meet different people.
WIPADALAK DOKKRATUM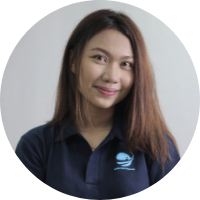 She's Nune, a part time CIBA student. A full time learner of this huge world. She likes best to have one book in her hands and a stack of others on her desk beside her. Her ultimate goal is to create a life that she don't wants to take a vacation from.
LENG KHATRIYA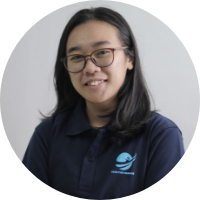 Her name is Khatriya, She's the youngest of four sisters. She likes to spend time with her family and hang out with her friends. Her hobbies are reading up on psychology and social science. More than anything else, she loves drawing the most. It's her life mission to go to as many countries as possible.
PIYAPONG KONGMUANG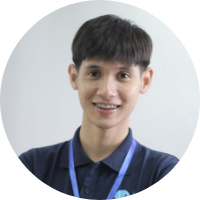 He've never let myself give up, because he believes in himself. He wants to get stronger than he have ever been, and he've expected to have a better life in the future by making himself to be better than the past. Furthermore, he also has a positive way of thinking and He's always readys to make friends and build a strong relationship with everyone.
SUPAPRON JIRACHOTMANEELOED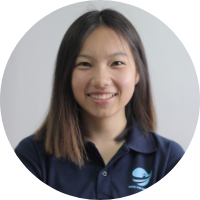 Her name is Supapron Jirachotmaneeloed. You can call her Dao for short. She's 20 years old. She's a second-year student at Dhurakij Pundit University. She's an easy-going person. She's usually shy around strangers, however she's very talkative with people she knows. She likes learning new things. She also likes playing basketball. Additionally, she enjoy traveling as it gives her the opportunity to meet new people and understand more about other cultures.

BENYA CHOO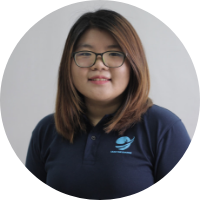 She's Benya Choo from Dhurakij Pundit University. She studies in International Business Administration Faculty. You can call her by Miu. She's a very easygoing and simple person. She don't like complicated people or stuff. She likes to meet new people and learn something new.
Lead The Change 2019 Exchange Trip in Thailand is organized by Lead The Change Community in association with College of Innovative Business and Accountancy (CIBA วิทยาลัยบริหารธุรกิจนวัตกรรมและการบัญชี มหาวิทยาลัยธุรกิจบัณฑิตย์), Dhurakij Pundit University (DPU), Thailand.