ABOUT LEAD THE CHANGE COMMUNITY
Lead The Change Community ( formerly  UEH Connected ) – the global community for the youth and startups.
Our vision: The number one place to introduce young talents to the entrepreneurial community, MNCs and startup community in Asia.
Our official group is Lead The Change: https://www.facebook.com/groups/uehconnected.official/


ABOUT OUR MISSION
Our mission:
Improve the mindset, necessary skills 

 

of young generation in the changing world

Create a supportive entrepreneurial community

Collect comprehensive data on the excellent talents, mentors, trainers and speakers

Bring awareness and inspiration to the audience about startup culture and innovation
OUR ACTIVITIES
Our community offers many activities, and among them there are :
ONLINE ACTIVITIES:
o   Daily sharing: about skills, knowledge, and attitude that the youth should prepare for their job, their life.
o   Online speakers: Connecting with lecturers, entrepreneurs, experts in some majors, whom the youth can perform and discuss what they are interested in.
o   Weekly information: about recruitments, scholarships, competitive, events…
OFFLINE ACTIVITIES:
We hold workshops for the youth to have a chance connecting with CEO, Manager, and Startup … and share value.
o   Workshop internal: only for members in Lead The Change group
o   Workshop external: for everyone.
Over 2 years, Lead The Change Community has organized 30 workshops/ seminars in a variety of topics like self-orientation, career, necessary skills for global citizens.
Our Goals: Bring young people to the changing world of practical knowledge and experience through face-to-face interaction with global experts and speakers. Inspire them to move forward on the
re-skilling and up-skilling journey continuously.
o Lead The Change Competition: Lead The Change Competition was organized for the first time in 2017
Lead The Change Competition is a good incubation program to nurture talents with good ideas and potential; and equip them with training, mentorship, networks to open their mindset so that they can lead the change to drive Vietnamese economy
o Lead The Change Exchange Trip: The youth need new competencies and skills fit for the 21st century to be successful and to tackle the complex challenges they and the world face.
Our deep networks give the young generation unrivalled access to senior leaders and organizations across the country.
We have a proven track record and specialist expertise of providing them with essential training skills and global networks needed to tackle the complex, interconnected challenges of the world today.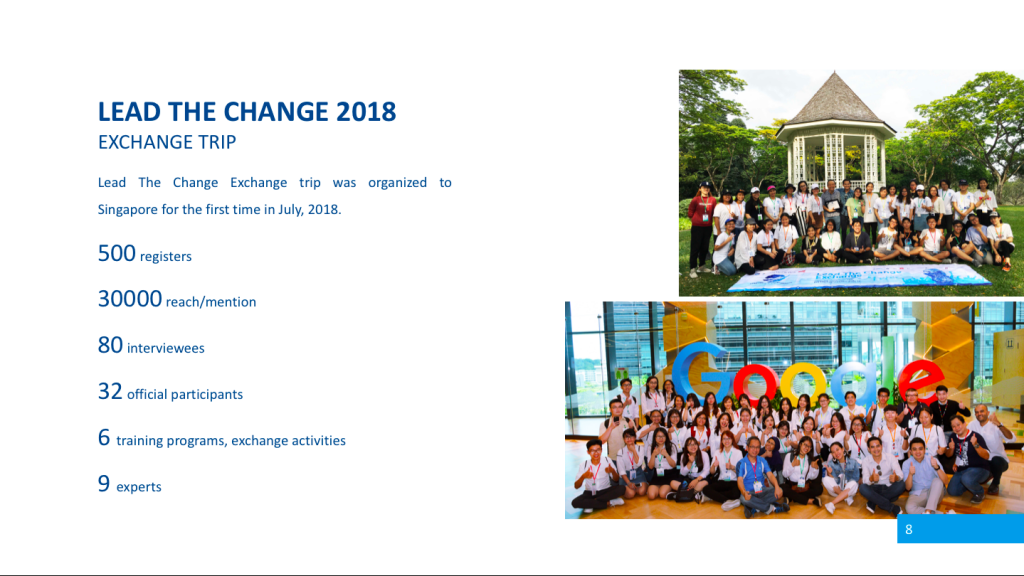 SPEAKERS – TRAINERS – MENTORS – JUDGES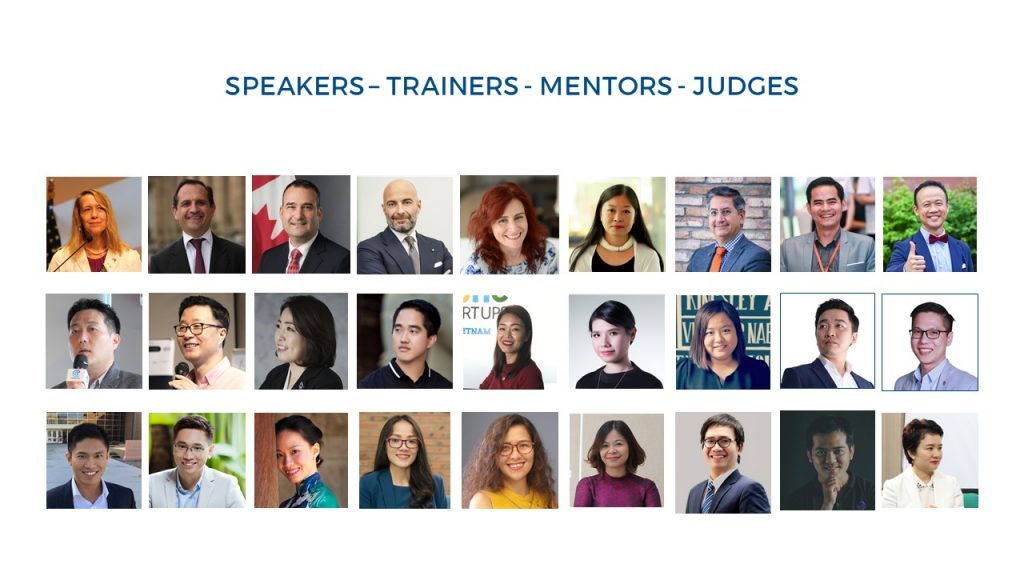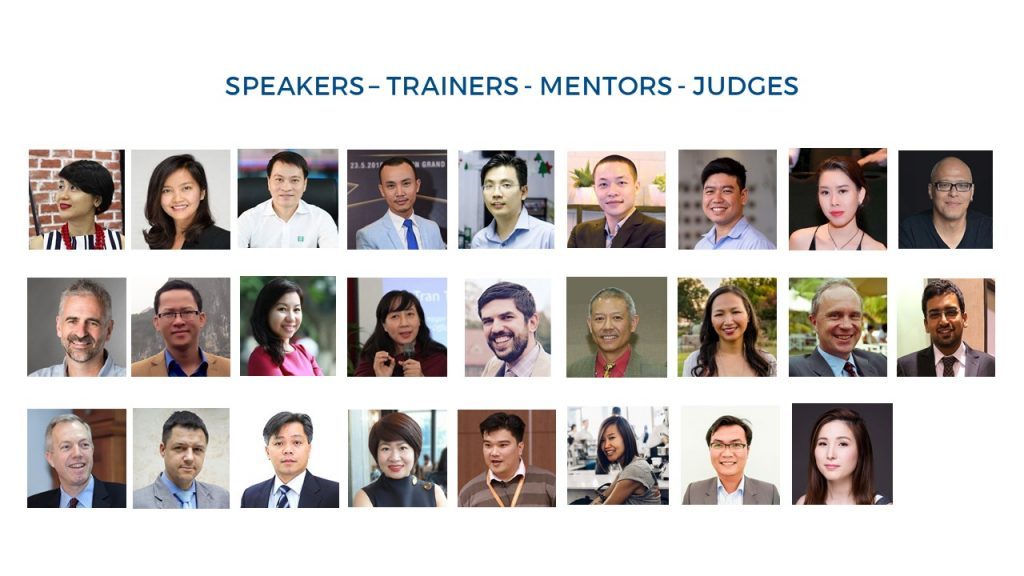 OUR PARTNERS AND SUPPORTERS