After having opened registration form since April, Lead The Change has received over 500 applicants from Vietnamese youth throughout Vietnam as well as overseas students.
Lead The Change held interview and evaluation session with over 150 young people having completed well application form. Finally, Lead The Change has recruited well-fitting young leaders for Lead The Change 2018 Exchange Trip in Singapore on July 10th – 15th , 2018.
Let's find out Batch of Young leaders of Lead The Change 2019 Exchange Trip in Singapore.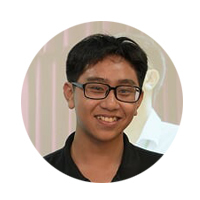 Ba Hy feels privileged as he has had a growth mindset as well as some experience in working collaboratively. Since he strives to be a better version of myself, he has been taking part in manifold extracurricular activities including self-development, self-motivation and volunteering which are related to the orphan, homeless people, art, books and debating.
He also wants to do what he loves to do so he did create a page on Facebook talking about zero-waste lifestyle as well as the environment which has been opening up a plethora of opportunities.
He has some expectations for Lead The Change 2018 Exchange Trip in Singapore such as managing your own business, job-seeking skills, how to negotiate or how to find and maintain sponsorship. Nevertheless, she was taken aback by the content of Lead The Change trip which has broadened his horizons and had an immense contribution to his self-discipline.
Huong Tra describes her strengths are responsibility, thoughtful, willing to try and to learn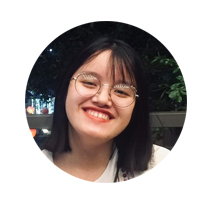 She was head of organizer of I SPELL English Contest, Head of Communications Department of Dinh Tri Thuc Contest as well as being Marketing Executive at MF Vietnam.
Joining Lead The Change 2018 Exchange Trip in Singapore, she was looking forward to experiencing a new culture as well as enlightening her vision on her thoughts about the world.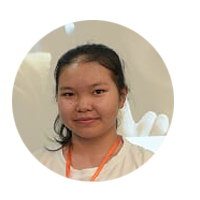 Thanh Ngoc' strengths are trilingual (Vietnamese, English, Mandarin), adaptability, creativity and computer skills.
She is proactive with social activities are: The Science Constructors (2015 – 2017, Co-founder), Breezeway cafe (2017, Receipt Manager), BVIS U19 Girl Soccer Team (2013 – 2018, Midfielder), PiMA – Projects in Mathematics and Applications (2017, Mentee & 2019, Content Writer/ Organizer).
Her expectations from Lead The Change 2018 Exchange Trip in Singapore are experiencing different cultures, expanding her network, learning more about team-working and leadership.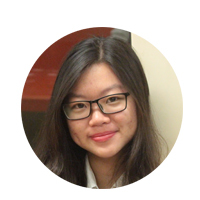 Uyen Thy finds herself to be pretty good at observing things or people around her since she is kind of quiet.

Thy Pham joined a co-operated project in her university as an interpreter in which she has got to work with several graduated-students and professors from Europe.

Joining Lead The Change 2018 Exchange Trip, she expects nothing more than to make some new friends, to gather some decent knowledge that would help her somehow in the future, and to have a fun trip.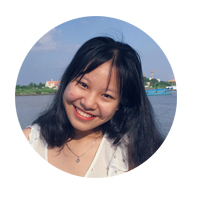 Thao Minh describes herself as an ambitious person, which can be considered as her strength as well as her weakness,
She applied to AIESEC iCHANGE Summer Camp 2018 as a supporter whose role was to lead a group of campers ranging from 15 to 17 years old as well as be a part of organizational team in preparation and timeline process. She also enrolled in a non-profit organization for youth in HCM namely Sealnet Vietnam Club as a member of PR team.
Joining Lead The Change 2018 Exchange Trip in Singapore, her expectations were gaining multilateral views from diverse perceptions, challenging herself in international environment and testing her ability of problem-solving in different contexts. In addition, absorbing the unique management methods of foreign leaders and skills requiring to become global citizen.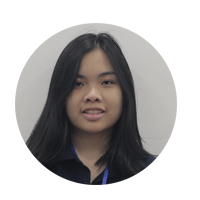 Vy Anh is a talent girl who is confident to communicate in English. She is a Marvel Hardcore fan. She has travelled overseas for a couple of times and is considering studying abroad; specifically she is interested in the US, Australia, New Zealand and Singapore.
She is pretty out-going and is looking forward to meeting with all of others young leaders in Lead The Change 2019 Exchange Trip in Singapore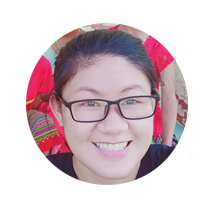 When it comes to her strengths, Phuc Hien mentions the first one that crosses her mind is her eager to learn and to grow.
She has joined several organizations with an aim of helping poor children in remote areas. The most remarkable one is D.O.P – Dreams Of the Poor.
There are many problems in her teamwork skills, which no matter how she tries or search solutions. Therefore, she expects that her team-building skills can be improved by joining Lead The Change 2018 Exchange Trip in Singapore.
Bao Chau' strongest strength is that corporating well with the others as well as being flexible. She has done some volunteers, therefore not participating much in outdoors activities though, she can easily integrate with community.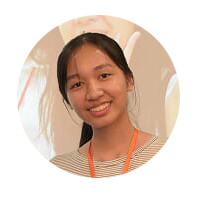 Join Lead The Change 2018 Exchange Trip to Singapore, the very thing she expects that she could comprehend the way people in Singapore work effectively, the habit of using less plastic and keeping our environment green. Besides, after this trip, she hoped she could open my heart, become an extrovert, be more confident and improve her public speaking also.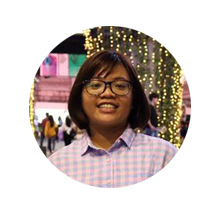 Quynh Pham describes herself as a proactivity, sense of humor and communication person which become her confidence to push her to join in clubs and competitions in the university.
When she decided to join Lead The Change 2018 Exchange Trip in Singapore, she expected that she could enhance her knowledge, build new networks and improve her English skills. After this trip, her result was better than her expectations and she really treasures that time.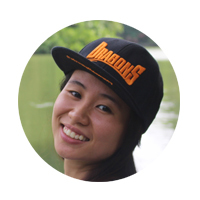 Hanh Nguyen is an experienced copywriter of famous press like vnexpress. She is so creative as well as being kind to everyone. Now, she is going to publish her first book named "Rang Danh Tai Tri Viet 5 Chau".