A well-spent four day trip of partner meetings and site checks for Lead The Change Exchange Trip 2019 in Singapore once again reinforces our aims to bring Vietnamese potential young leaders to the island nation.
Singapore is a country ranking globally for a plenty of categories that we can name many prominent ones: Number 2 most competitive economy in the world, Number 2 for ease of doing business in the world, Number 1 in Asia for intellectual property protection, Number 1 in Asia for sustainability, and so on, while it is also facing various social issues as regional and international countries' situation. The case of a developed city-state in spite of owning inadequate natural resources always attracts people to explore and understand its problems as well as solutions. We, Lead The Change 2019 Exchange Trip organizers, are not out of the picture.
Why Singapore the red dot?
Singapore is one of the world's most trade-dependent nations thanks to its prime location and vision to swift from regional trade to a more global perspective of the government from 1965. Acquiring a strong economy thrives Singapore to be a developed and liveable city-state contrasting with its origin as a very jungle. Its trading accounts for almost 40 percent of its total commerce, through the free flow of goods, people and ideas – to the larger world. At the first stage, we may learn about its history and transformation milestone via local landmark visits with our local buddies; on the other hand, we examine objective and subjective factors of its development through experts and researchers from world renowned National University of Singapore as well as multinational corporates and organizations.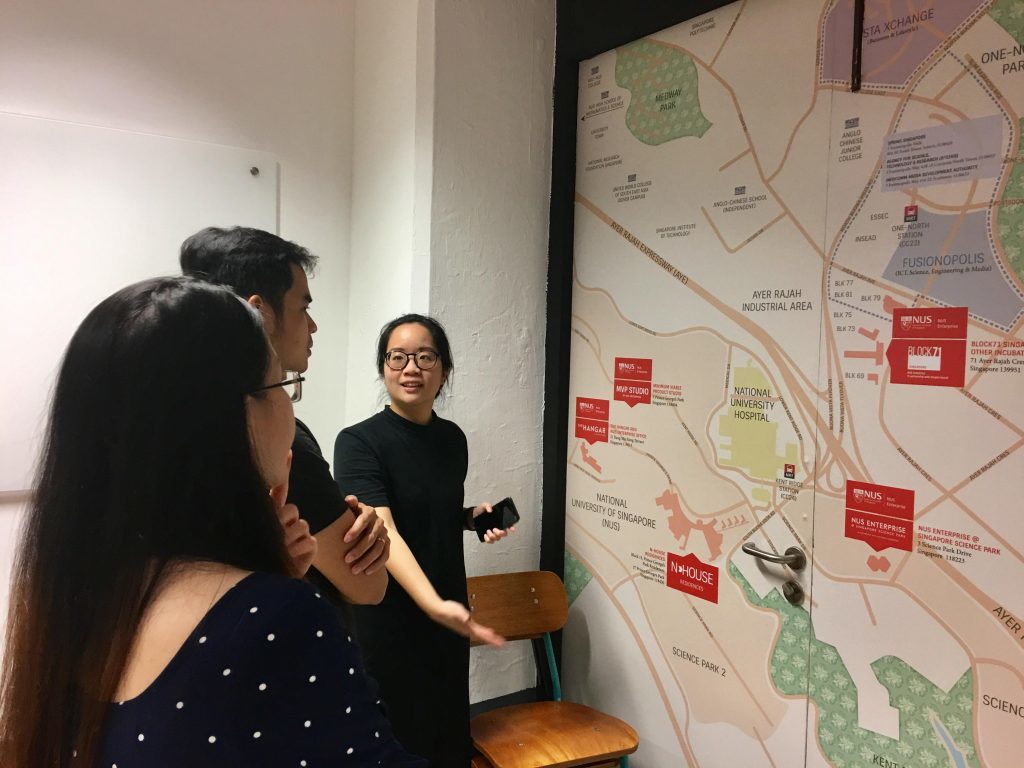 One additional element contributes to Singapore success is English-based education and work. The latter decades of the 1800s to early 1990s saw a reform in education, with more government-operated English schools. In the article named 'It's English for all' by The Straits Times claimed by 1987, all schools used English as the primary medium of instruction – bringing the curtain down on ethnic-based vernacular schools – with Chinese, Malay and Tamil taught as second languages.
Furthermore, bilingualism has been the cornerstone of Singapore's language policy. While English is used as a medium, Mandarin is for the Chinese, Malay for the Malay community and Tamil for the Indians. The bilingualism policy has been implemented primarily through the education system creating bilingual generations from late 90s who could study and work overseas and multi language environment calling for more foreign economic involvement. We believe English or bilingualism plays a very vital role to evolve a nation, and with Lead The Change Exchange Trip generally, we emphasize on English practicing and improvement for participants during the program.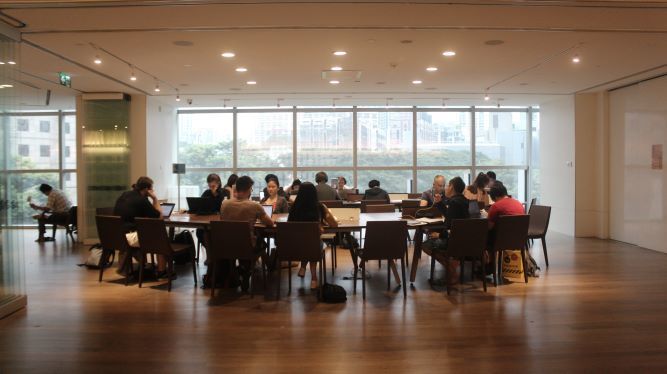 Eventually, "migrant population has always characterised the island-city". From very founding years of 1819, the island was home of 1,000 Chinese, Malay and orang laut ("sea people" in Malay). Many years later, Malaccans and Indians came to Singapore to work and build local infrastructure, along with tens of thousands of Chinese migrants found new opportunities. A diverse society has started for 200 years and until now, the story of Singapore is "the story of multi-racial communities and networks". The bilingualism policy is also a result of cultural variety. Thus, to learn about intercultural communication and collaboration, there is no place more relevant than Singapore.
The values that we aim for
From our perceptivity about the red dot, our aspirations are varied.
Initially, we believe English is a must-have communication tools in this era of globalization. Bringing over 30 Vietnamese young leaders to Singapore, learn from think-tankers and interact with local buddies, is a practical mean for them to improve and apply English in an effective way.
By gaining insights about Singapore overcoming its lack of resources by accurate problem defining and decision-making, the youth can perceive design-thinking and to perceive their true potential as well as use it efficaciously. We urge to bring the youth a global network of innovative corporate leaders, trainers, and coaches in a 6-day highly experiential, Asia hands-on environment to learn and transform the mindset that drives actionable solutions.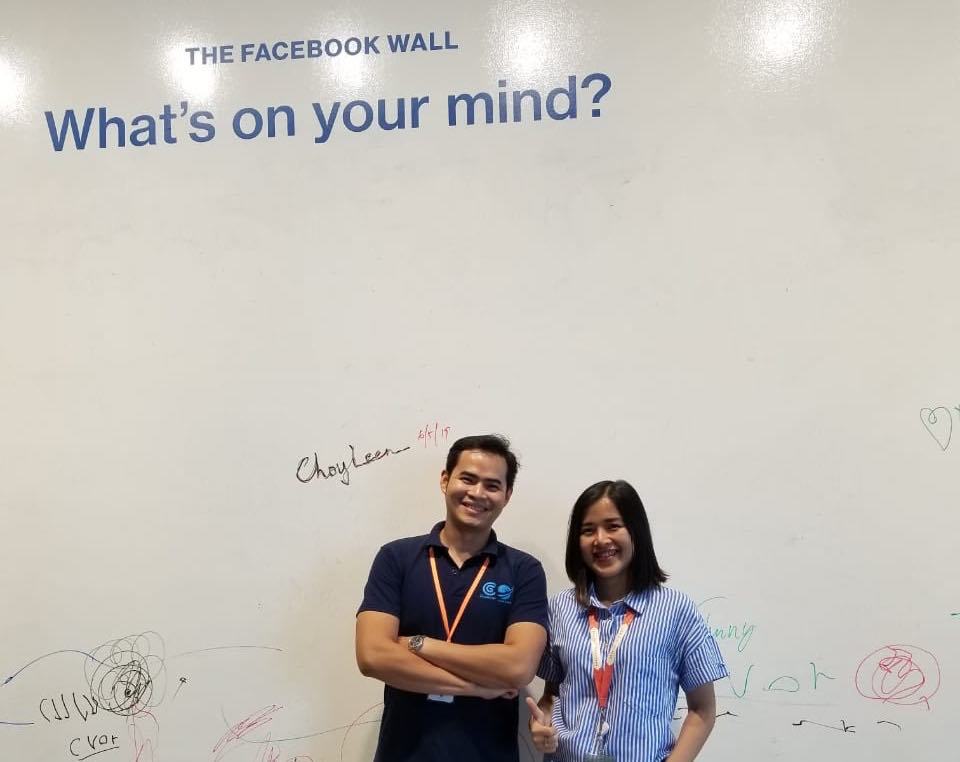 Subsequently, immersing into a different culture and place facilitates youngsters to be open-minded and modest as they acknowledge that the world is broader than they imagine. We are all familiar with the concept of Comfort zone whose next levels are Fear, Learning and Growth zone. Briefly, while we are in our Comfort zone as if we are in Vietnam, we feel safe and in control within our country, but obviously stop learning others and just know about ourselves. As Lead The Change organizers, we aim to bring young leaders out of their Comfort zone where they may feel insecure and be affected by other's opinions at Fear zone, but at least, they are learning and savvying new perception. Nonetheless, as a result, we desire they will be in Learning and Growth zone which could be even after the trip. They can deal with challenges, and acquire new skills, especially in 4.0 Industrial Revolution. It is undeniable that the need of 4Cs including Critical thinking (and problem-solving), Communication, Collaboration and Creativity is a integral part in the global society.
At the end of the day, our raison d'être is keep learning: learning from experts, from others, by observation, by reflection and interaction. As a result, we believe our young leaders can recognize their ability and limit, then get ready to step into the new world and lead the change.

Lead The Change 2019 Exchange Trip
Lead The Change Exchange trip 2019 in Singapore and Thailand – provides next generation of leaders for new competencies and skills fitting for the 21st century to be successful and to tackle the complex challenges.
Singapore: https://leadthechange.asia/lead-the-change-exchange-trip-2…/
Thailand: https://leadthechange.asia/lead-the-change-2019-exchange-t…/
👉Register here: https://forms.gle/zjiPNuqf2LeXxfGz8