The journey that made us realise adventure was the best way to learn
The Lead The Change 2023 Exchange Trip (January Batch) has come to an end, with the Graduation Day of 24 young talents at the National University of Singapore (NUS) on January 9.
Our team landed at Changi Airport on a sunny afternoon, with the smiles and excitement of 30 people who had been waiting a long time to explore this modern and wonderfully developed country.
Singapore welcomed us with 7 days with nearly 30 practical, interesting and also intensive training activities to help our talents understand further Leadership, Entrepreneurship, Teamwork skills in a multicultural environment, Open and innovative thinking, Reflective thinking debate, problem-solving skills, etc. Above all, the program successfully created the deep connections between 30 youths, which are "firsts" with a series of interesting overseas experiences, surely created a memorable event that influenced the talents during this trip.
We – as the program organizers – would like to express our sincere appreciation to our partners, including organisations and enterprises: National University of Singapore, NUS Enterprise, SC Ventures by Standard Chartered, Google APAC, Block 71, Skilio, OMRON APAC, Republic Polytechnic, NEWater Visitor Center, and Sanofi-Aventis, etc. for your enthusiastic support and valuable time with Lead The Change and the 30 talents, contributing to the success of this program. 
And now, let's go through some highlighted activities during the seven days of the Lead The Change Exchange Trip this January with outstanding activities!
Visit and learn about Entrepreneurship and the startup ecosystem at BLOCK 71, Startup Skilio Office
Visit the world's leading technology companies: Google APAC, OMRON APAC, Sanofi – Aventis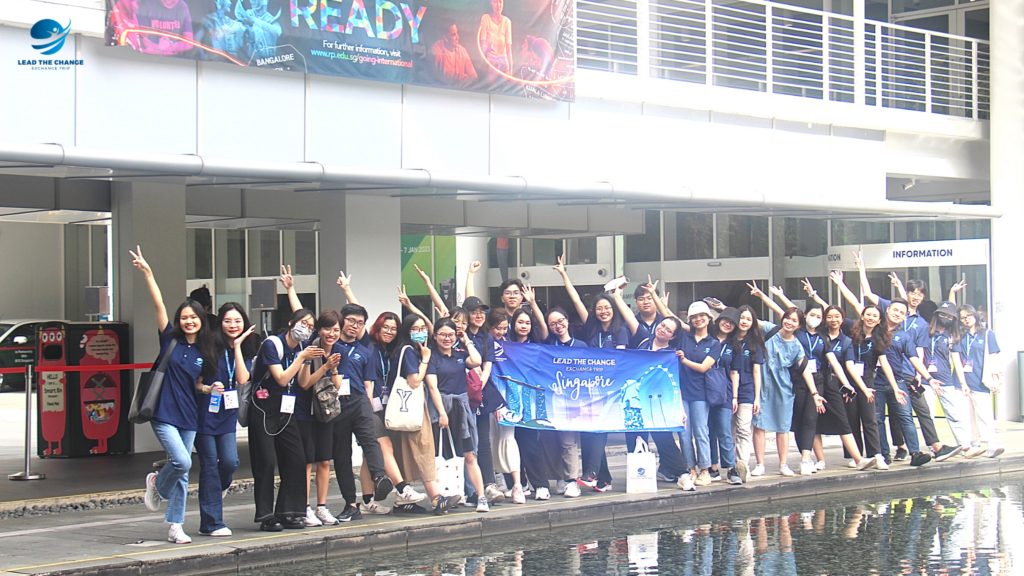 Visit and learn from Singapore students and the education system at Republic Polytechnic, National University of Singapore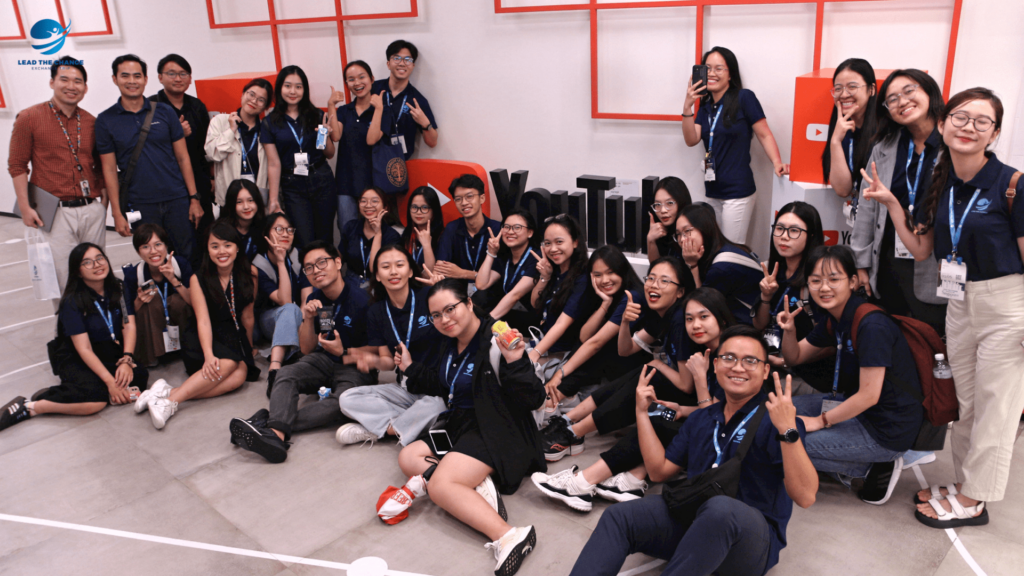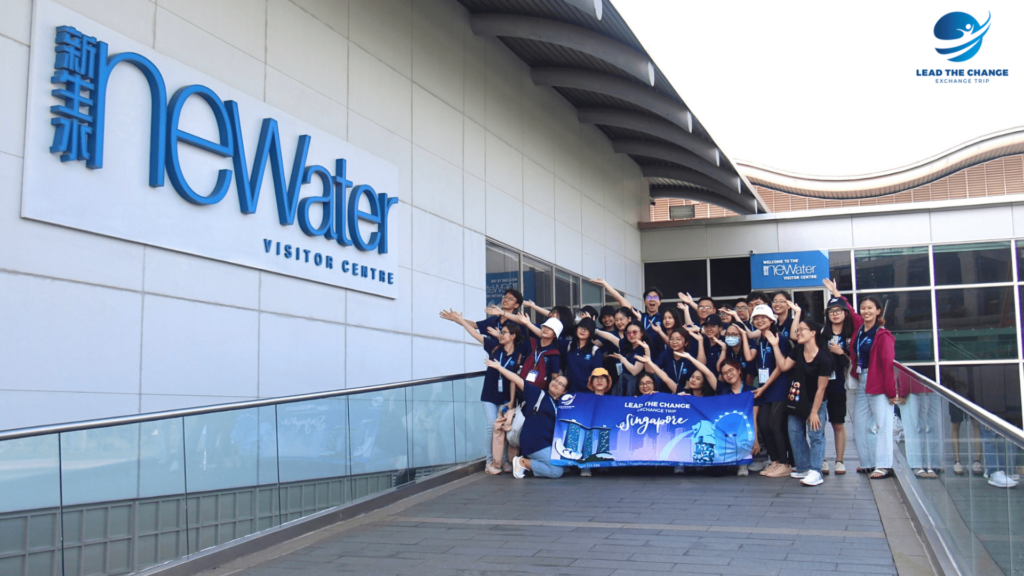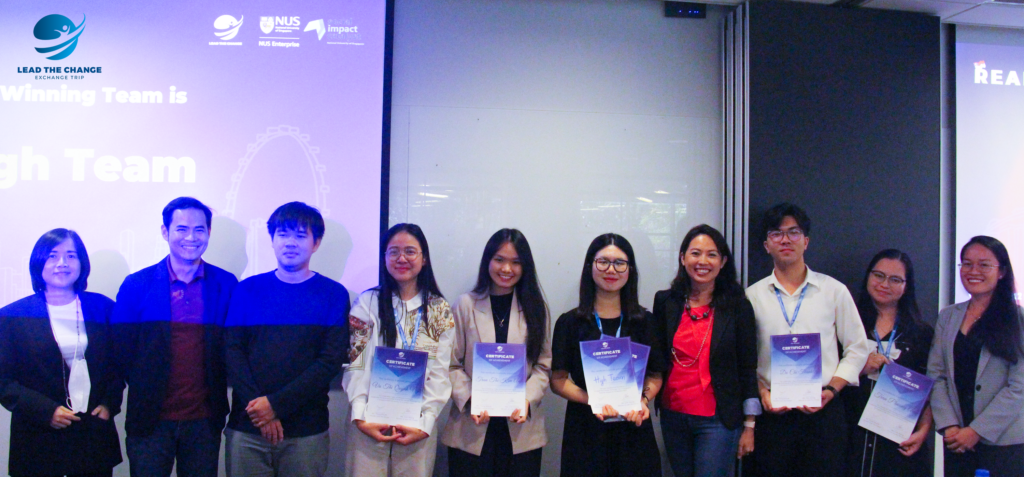 Besides learning about skills and thinking at organizations, talents also had the chance to discover Singapore's culture and history through visiting landmarks such as Singapore City Gallery, Food Court, NEWater Visitor Center, Merlion Park, East Coast Beach, Fort Canning, Gardens by the Bay, etc.
They have stepped out of their comfort zones, and are getting ready for the future
The trip is not just about traveling, every day at nine o'clock the members gather together to sum up the day's lessons, share feelings and connect with each other. With each day that passed, the members seemed to have matured, both in terms of love and knowledge. Ms Hong Nhung – Growth Marketing Manager of ELSA SPEAK shared: "This is not my first time coming to Singapore, but I have been approached with a learner's perspective and welcomed at leading businesses such as Google, OMROM, Sanofi-Aventis, NUS University… to listen to their stories, and business vision is not an easy opportunity. Thank you, Lead The Change, for giving me this opportunity. I believe that the lesson after the trip will continue to follow each member along the way to develop themselves, establish a career and become leaders with heart and talent. Not only focusing on success but also being successful, creating more open-minded and friendly working environments for young people. Meetings at the trip with mentors (instructors), and peers at NUS may also open up new opportunities for the talents themselves."
Bich Ngoc, one of the talents, shared her thoughts "I did have memorable experiences during Exchange Trip Singapore 2023. I had the opportunity to learn about the business model canvas. One of the most meaningful things which made me change my mind is I presented in English for the first time. Remarkably, other participants are really great. They are not only talented but also energetic. They inspired me with their enthusiasm, also they helped me a lot. I truly appreciate that. Thank you for pointing out my mistake. Thank you for everything."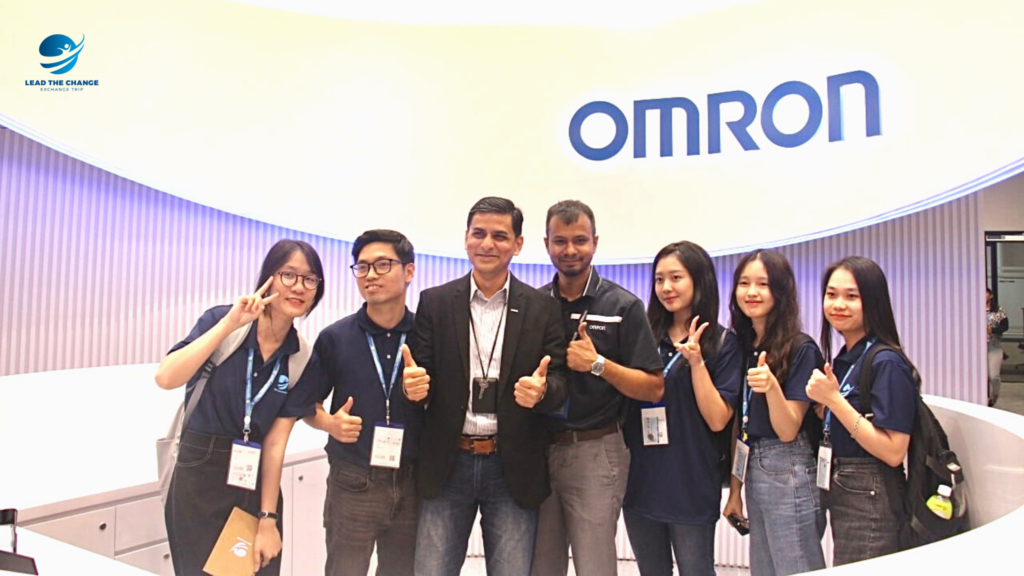 Anh Thu, one of the talents who have the scholarship as the TOP 5 teams of Impact Entrepreneurship Bootcamp, said: "It's nearly perfect to me. In NUS, thankfully, I did talk to a friend who delivered a startup presentation there and we gained a lot of insights from each other. We are still in touch now with more and more untold stories."
Chu Thi Phuong Anh: "It was such an unforgettable trip with both happy and unhappy memories. I had lots of trouble with the flight, from the vaccine passport to the ticket; however, those accidents made me realize how caring Hanoi team are, especially my baby sister – Phuong Anh. I cannot believe that in just a few days, we – strangers can spend for each other such big love. Not only Hanoi team, Saigon team are so lovely, kind and excellent people. I really love them. Before going, I set my own goals, however there were no actions taken to achieve in the first days. I want to send my most sincere thanks to Mr. Thang, Ms. Linh and the organizing team for reminding me about my goals. In the end, I had achieved them, thank you so much."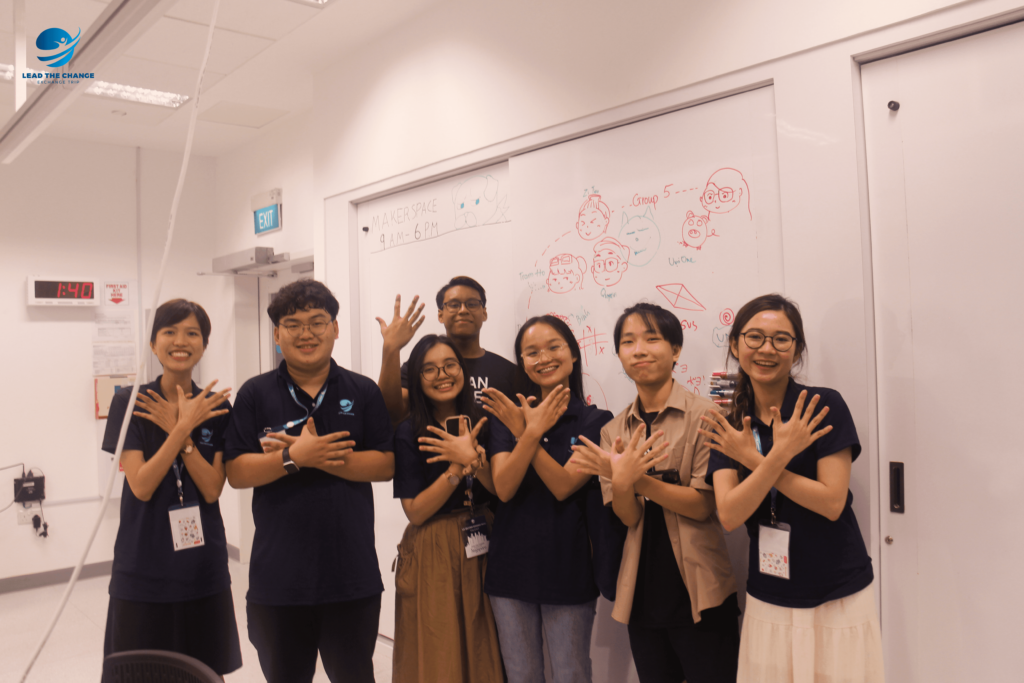 Hopefully, in the coming 2023, Lead The Change can create more chances for the youths, and support more and more young Vietnamese to come and grow in developed countries like we always dream of.
About Lead The Change Exchange Trip 202
The overseas training program LTCET 2023 in Singapore for 7 days and 6 nights in July 2023 and in Korea in November 2023 is ready to open applications to welcome talented young people who want to break through themselves and access new talents. international exchange opportunities. 
The return of LTCET2023 this time with the theme REAL (Resilient, Entrepreneurial, Aspiring, Leader) IMPACT, promises to be a great opportunity for young people with the spirit of Entrepreneurship: pioneering – enduring – daring to lead – dare to create values that positively impact the development of society!
Application Open:
Batch 6 in Singapore: from February 2, 2023 to June 10, 2023 
Batch 7 in Korea: from February 2, 2023 to August 31, 2023